Released Year: 2020
Genre: Drama
Direction: Anurag Kashyap
PLOT
A bank employee weighed down by her jobless husband's debts - and her own broken dreams - finds a secret source of seemingly unlimited cash in her home.
How money is important in one's life is the main plot of the movie. There is a proverb saying, The one who gets a monthly salary is one step away from the poverty line which is applicable to all middle class people who are in need of money to run their daily life.
Many of us used to save money in hard cash at home from the salary which we get. During demonetization, many suffered a lot in terms of exchanging notes from old one. From this movie, Director Anurag Kashyap has made it remembered the days how people from poor to rich desperately required money as everyone has their own requirements of spending money.
If a working class family got hands on dirty money what they will do, they will close their debts, buy new things for their home without raising friends or neighbourhood doubts and they would also be choked with fear for having more money than before with them as evidently explained here.
There was a scene in the climax where the neighborhood people took the dirty money and not revealed it to the Shushant's family who are being investigated by Income Tax that shows none will come to help even if you are in need but they will use us.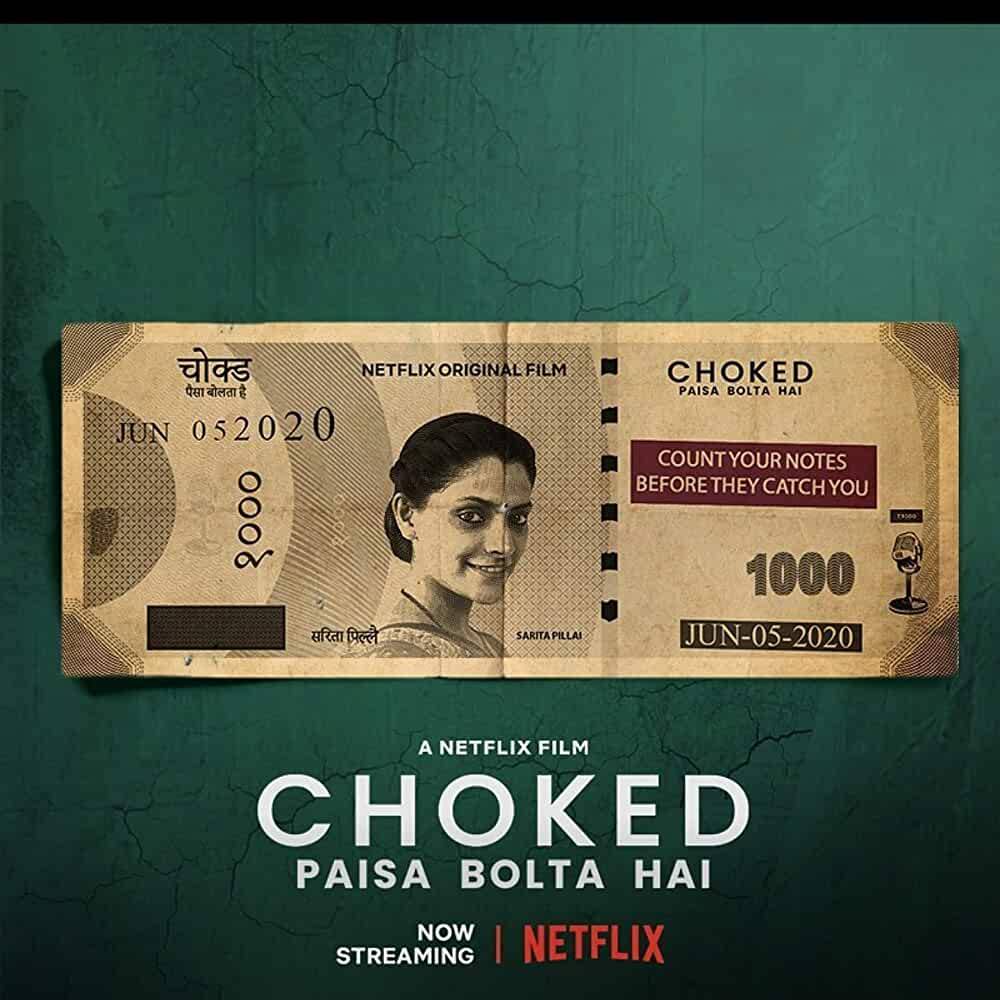 Overall, Movie gave us a chance to think about spending money wisely in these tough times so that we don't want to search for dirty money to get ourselves choked.
My VR Critique Rating: 7.9/10
Plot: 9/10
Screenplay: 9/10
Cinematography: 8/10
Acting: 7.5/10
Music & Background Score: 6/10
Missed
Music and Background Score
Not able to be satisfied with the songs, very raw and the background score did not feel good which is getting diverted from the plot.
Entire place in the movie is poorly shown which is making bore in few places and not able to differentiate the places as all places are dirty and dark. At least banks would be shown in a brighter way.